Senior Pastor- Dan & Emily Zediker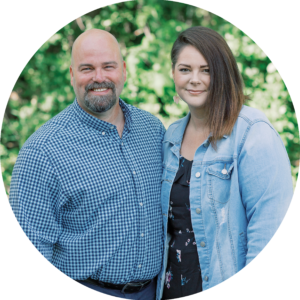 Dan was born and raised in Mansfield, received Christ as his Savior, at the age of 11 right here at Mission Point. After accepting God's call to ministry, he has furthered his education with a Bachelor's from Liberty University, a Master's from Andersonville Theological Seminary, and a Doctorate in Biblical Counseling from Andersonville as well. Dan married his beautiful wife Emily, a native of Shelby, in 2002 and they have a wonderful daughter Cheyenne. He loves reading and studying God's word with others, basically edifying fellowship. His philosophy of ministry is to train, equip, and build up every believer he can, living life together with all men joyfully, and in everything that's done giving God the glory.
Associate Pastor- Matt & Annie Trammel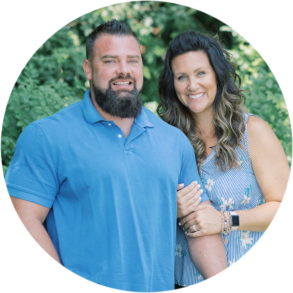 Pastor Matt is the Associate/Youth Pastor here at Mission Point. He is a husband to his beautiful wife,
Annie, and a father to four incredible kids, Abraham, Ella, Mackenzie, and Elijah. He graduated
with a Master's degree in Theology from Antioch Baptist Seminary. He's a third generation
Pastor with a true heart for people and expanding the Kingdom of God. His philosophy of
ministry is to Love God, Love Others, and Tell People About Jesus! If he's not at the church or
spending time with his family, you'll more than likely find him at the gym. His passion and
intensity are contagious. Matt and Annie are a "all-in" kind of people… love deeply and watch
lives changed through the power of Jesus!